This past June, the Black Food Sovereignty Coalition acquired 43 acre farm in partnership with Washington Farmland Trust.
The Black Food Fund redistributed financial capital to support the acquisition. Shifting capital to Black land stewards in support of land justice is an important component of our broader efforts to catalyze transformative, Black-led change in our regional food system.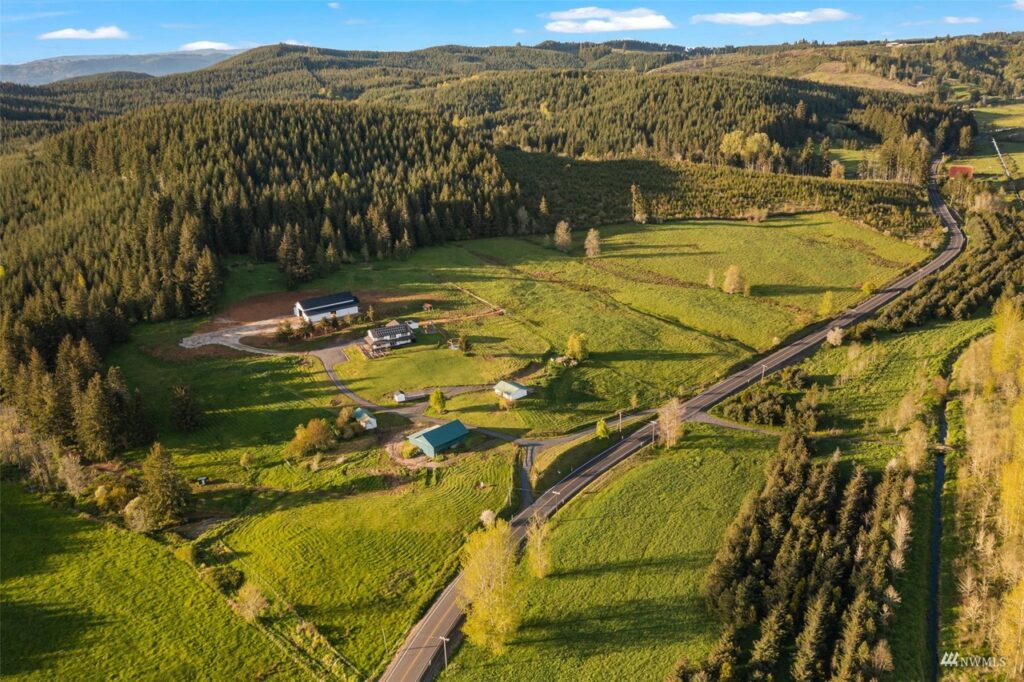 The 43 acre property, which includes a 5 bedroom house fitted with solar panels and a 7,000 sq. ft newly constructed barn, is located on unceded Sq'ʷayáiɬaqtmš (Chehalis) lands in the historically significant town of Centralia, WA. Centralia was founded by a Black man named George Washington in 1886.
Edward Hill (Founder & CEO, Food Loop Northwest) was lead visionary and architect on the deal with technical assistance from Anthony Chang and Mariela Cedeño at Manzanita Capital Collective.
The acquisition was made possible by Washington State Housing Finance Commission's Farm Protection & Affordability Investment (Farm PAI) program.
Farm PAI is a $4.5 M revolving loan program that assists conservation entities in protecting important, at-risk farmland in order to keep it in production while lowering barriers to land access for beginning or historically excluded farmers and ranchers.
Farm PAI offers financing at 1% with eight years before payments begin.
In addition, the project is leveraging Washington state's Farmland Protection and Land Access (FPLA) program, which will fund an agricultural conservation easement on the property.
FPLA will complement the "Buy-Protect-Sell" function of FarmPAI, serving the dual purpose of permanently protecting this farmland while also facilitating land access for the next-generation of Black farmers and ranchers.
By removing certain development rights, the FPLA-funded agricultural conservation easement will ensure this land stays available for agricultural stewardship in perpetuity, while significantly reducing the purchase price for BFSC.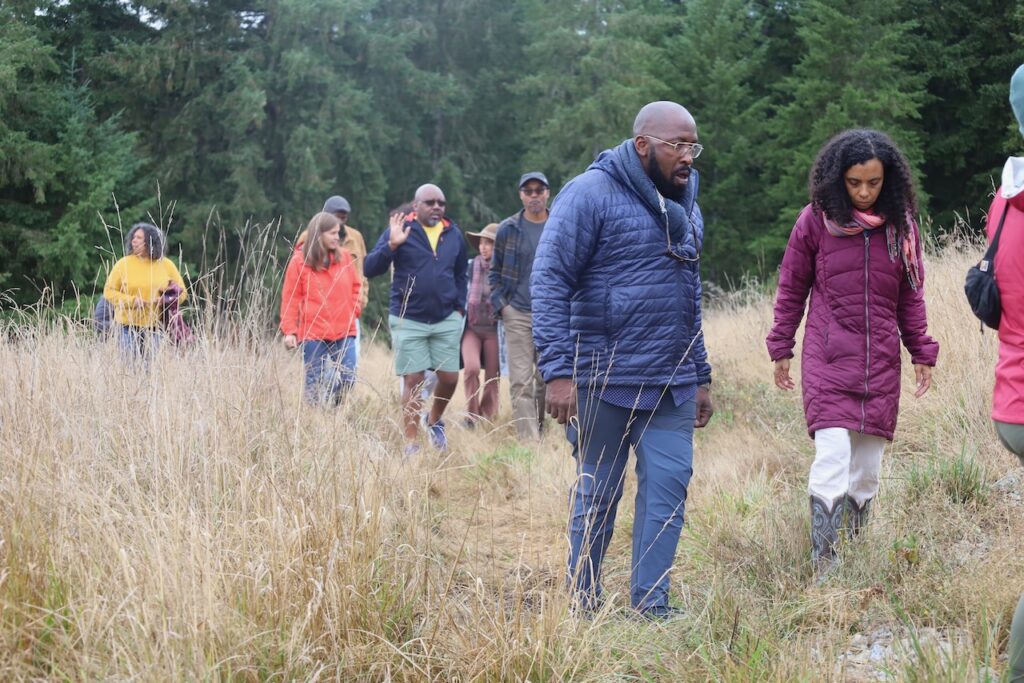 On the Autumn equinox, BFSC hosted a community farm walk to begin exploring ideas for activating the Centralia property (agroforestry, Afro-Indigenous climate-stewardship practices, rotational grazing, cultural easements, farm cooperative development, agrivoltaics, healing on the land, and more!) and the resources and partnerships needed to bring these dreams to life.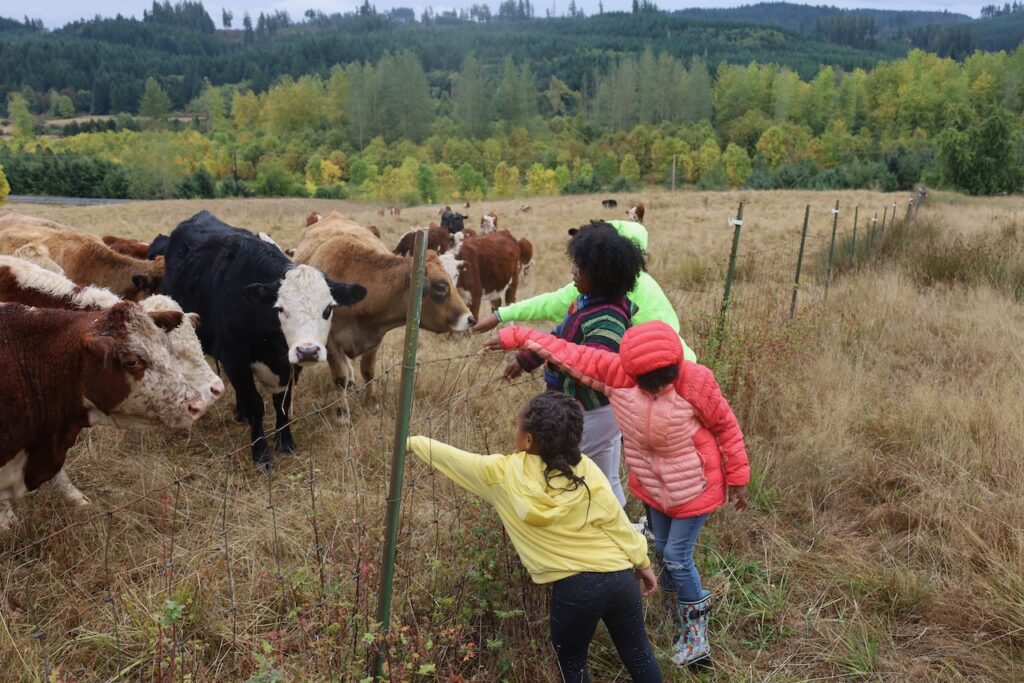 The community farm walk was attended by Black Food Fund, American Farmland Trust, Wakulima, Northwest Agriculture Business Center, Green Gardens Homestead, Feedem' Freedom Foundation, Mudbone Grown, Black Oregon Land Trust, BFSC real estate agent Cathy Satava, Daisha Versaw, and others.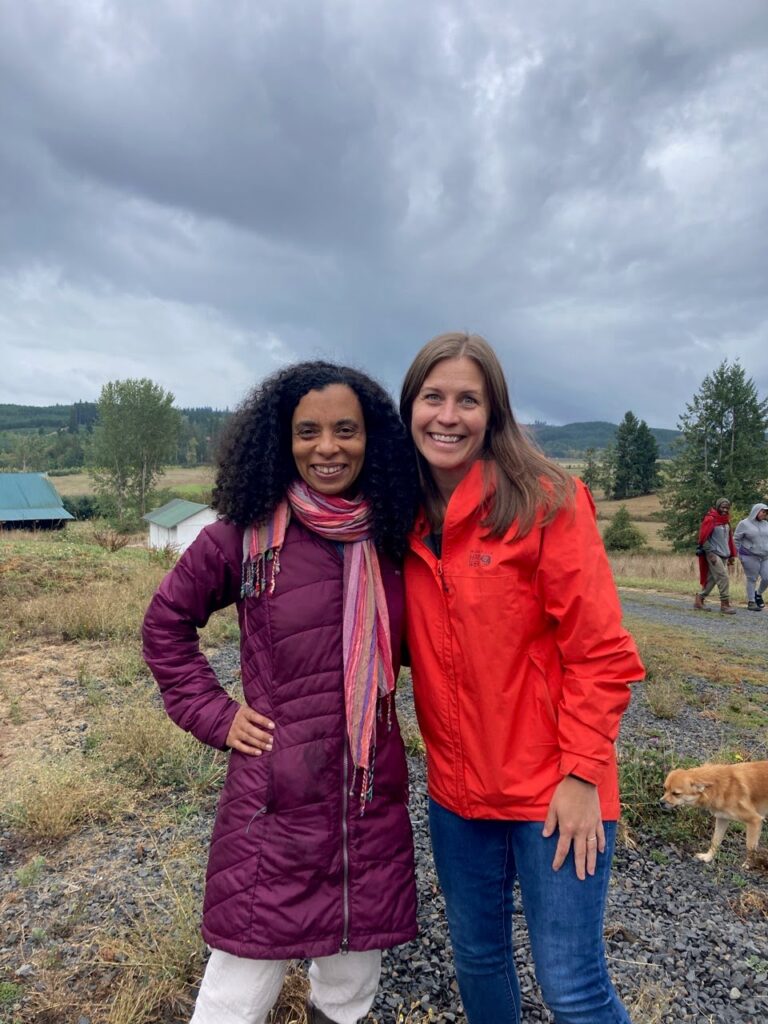 If you'd like to join us for the next community farm walk, reach out!