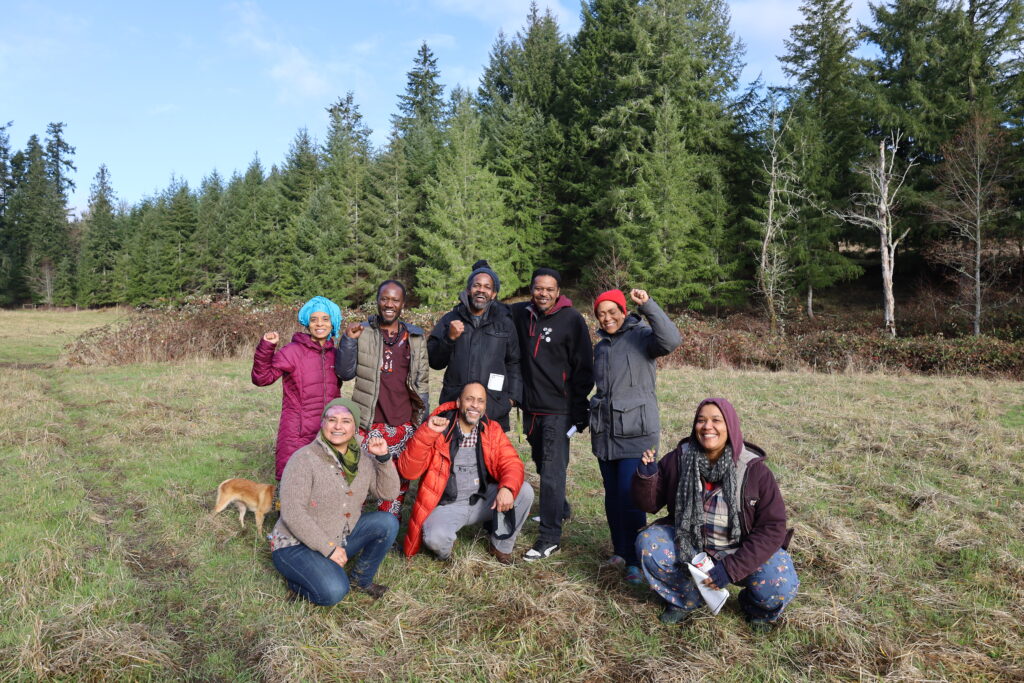 The Black Food Fund recovers and redistributes capital for Black-led land justice projects. We prioritize projects that integrate Afro-Indigenous stewardship, collective healing, and community ownership. In 2022, we redistributed capital to support two Black-led land acquisitions:
Black farmers have faced historical and ongoing barriers to land and capital access. Oregon's first Black exclusion law passed in the mid 1800s, barring Black individuals from entering the state. This became part of Oregon's constitution in 1857, banning Black individuals not only from property and jobs, but from residing in the state entirely. This exclusionary clause was removed in 1926, and the final vestiges of racist language remained in the state's constitution until a 2002 ballot measure eliminated them. Black people have persisted through hundreds years of anti-black exclusion, oppression, extraction, and divestment, including discrimination in accessing credit, loans, resources, and markets. Today Black farmers own and operate less than .1% of farmland In Oregon and Washington.
In the coming years, we will continue to facilitate the redistribution of funds to Black land stewards, partner on additional land justice projects, and catalyze transformative, Black-led change in our regional food system.