The work of the Black Food Fund is grounded in a long history of Black agrarianism. As people of African descent, our work finds its meaning and strength in a powerful legacy of community building and collective struggle.
In Oregon and across the Pacific Northwest, systemic racism has long impacted Black folks' ability to steward and find healing on land, produce healthy, culturally relevant food for our communities, and build intergenerational wealth for our families. In spite of these injustices, Black food systems leaders have and continue to develop powerful solutions that hold great potential for feeding communities, restoring ecosystems, and building wealth and community ownership. We believe that harnessing this innovation is key to building regional food economies that support racial and economic justice.
The Black Food Fund was founded in August 2020 by Shantae Johnson, Tiffany Monroe, Jamese Kwele, and Mirabai Collins.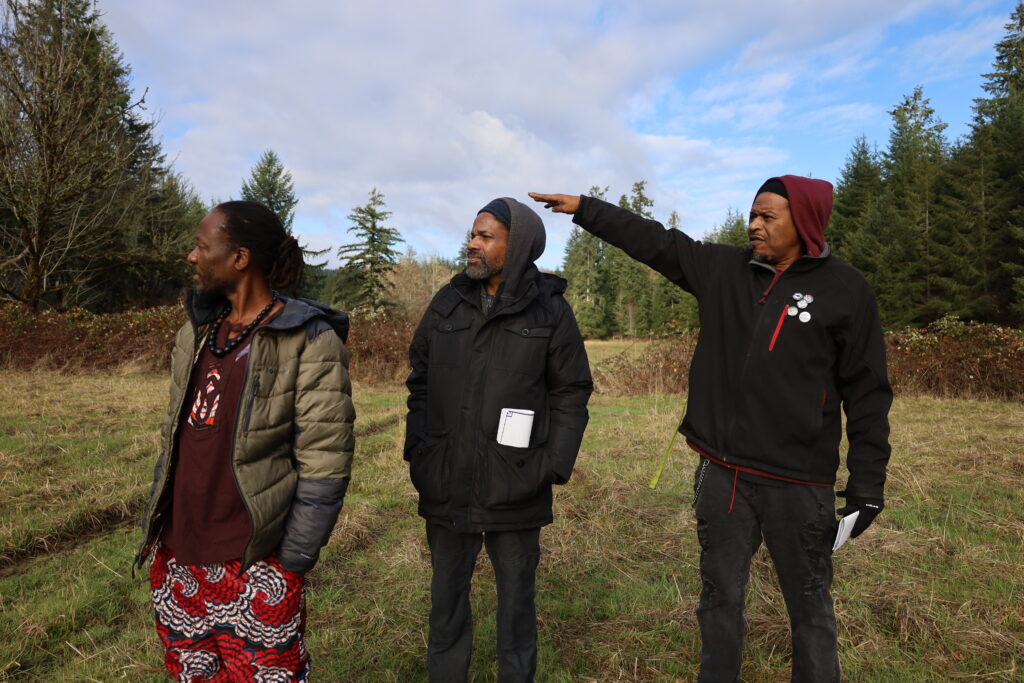 Cultivating food justice requires moving capital to Black farmers and land stewards. In 2021, we launched a Black Farmer Fund to do just that. In our first round of grants, we redistributed $59K to Black farmers across the Pacific Northwest, supporting their efforts to promote food justice and preserve Black agricultural traditions. Through that effort, we moved funds to 21 Black farmers and land stewards in Oregon and Washington. Grants are used in a variety of ways, including to purchase new equipment to scale up business; expand food justice projects that connect Black communities with fresh, culturally-relevant foods and medicines; reclaim and expand ancestral climate stewardship practices; and more. In 2023, we will redistribute an additional $75,000 in funds to Black farmers across the Pacific Northwest region.
The Black Food Fund currently operates as a charitable vehicle redistributing capital in the form of grants to Black farmers in the Pacific Northwest. We are building up organizational infrastructure to facilitate our continued evolution into a movement-led, self-sustaining fund that fuels transformative, Black-led change in our regional food system through the coordinated deployment of different forms of non-extractive, financial capital (including loans, investments, and grants) and other non-financial resources.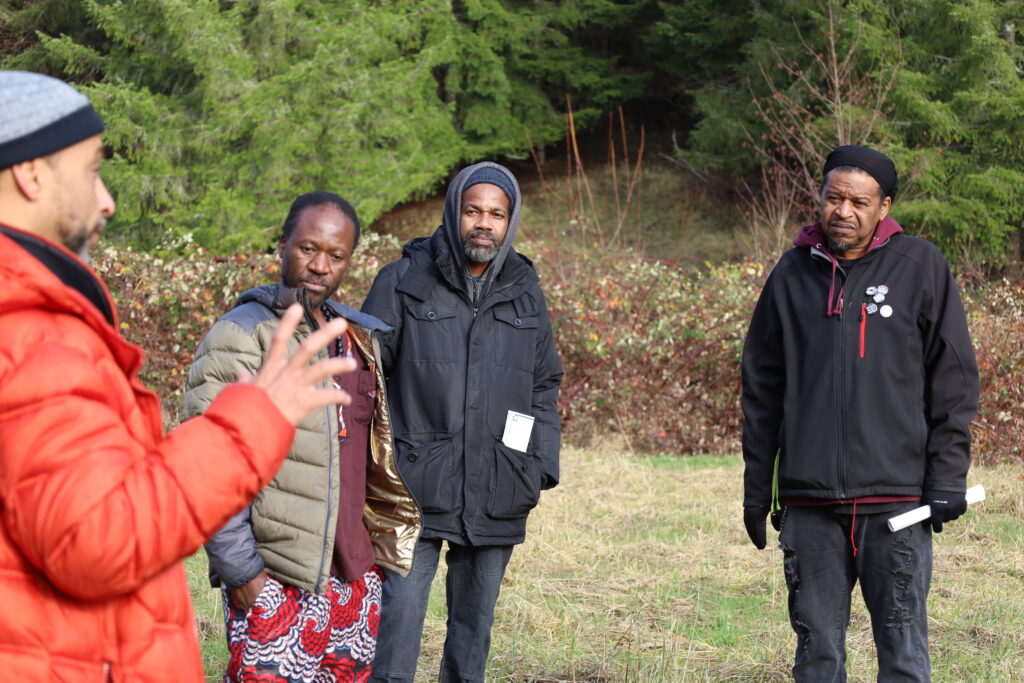 We support Black people in returning and reconnecting to our land-based roots by recovering and redistributing capital for Black-led food land justice efforts, including acquiring land for Black ownership. We prioritize land justice projects that integrate Afro-Indigenous stewardship, communal healing, and community ownership.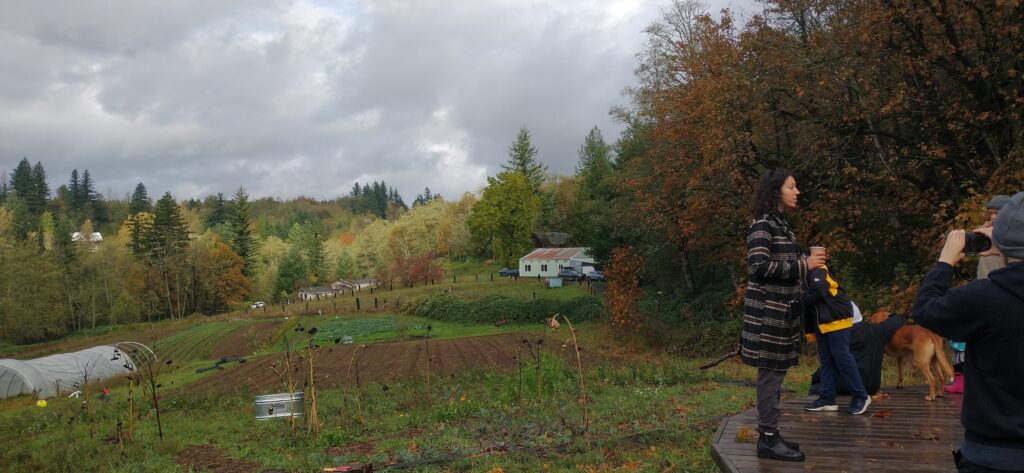 Advocacy
We organize farmers in our network and build alliances to advocate for meaningful investments in systemic change, the kind that build Black power and ownership within our regional food system. We engage in ongoing relationship building with and educating of state and federal representatives, advocating for ideas that are generated through consensus building in Black communities and targeted funding that is Black specific. As an example of our advocacy work, in March 2023, we organized a delegation of Black farmers from Oregon and Washington to participate in the Farmers for Climate Action Rally for Resilience in Washington, D.C. to demand that Congress prioritize farmer-led climate solutions in the 2023 Farm Bill.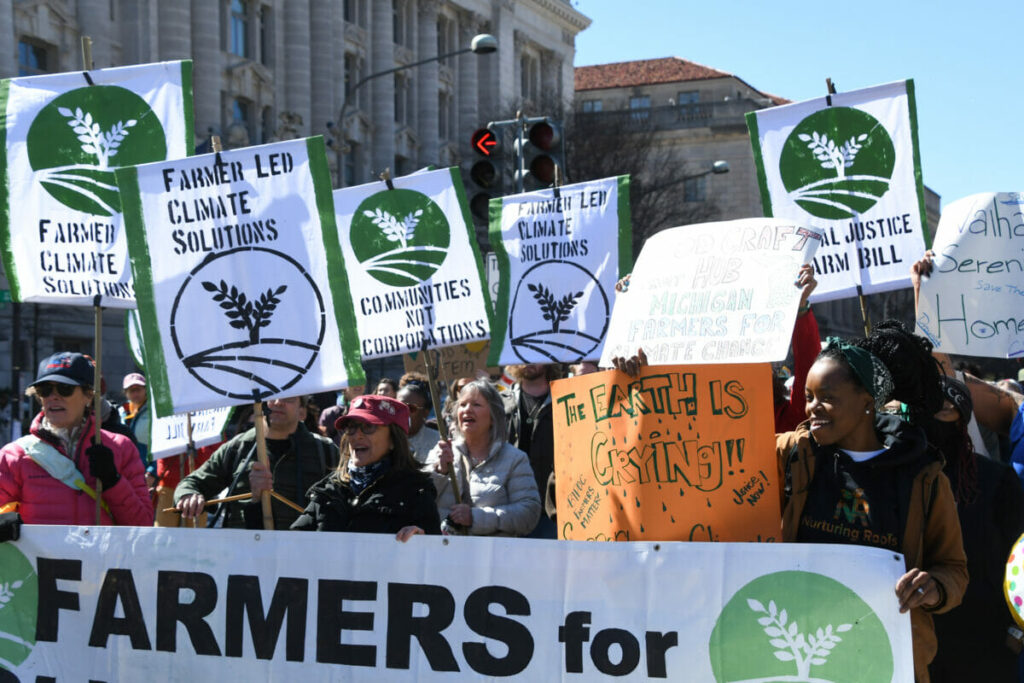 Ecosystem Coalition Building
The Black Food Fund is a part of an ecosystem of Black-led organizations including the Black Oregon Land Trust, Black Food Sovereignty Coalition, Black Futures Farm, Mudbone Grown, Come Thru Market, and Feedem' Freedom Foundation, all of which are working to support Black-led transformation in Oregon and across the Pacific Northwest. Each of our organizations focuses on different, though often overlapping, components of the work (network building, education, capital, land, markets, etc.), and we collaborate to build synergy among our efforts. Learn more about our partners here.