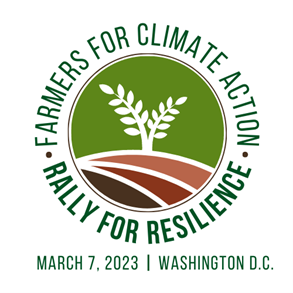 In March 2023, the Black Food Fund organized a delegation of four Black farmers from Oregon and Washington to participate in the three-day Farmers for Climate Action Rally for Resilience event in Washington, D.C.
Members of the OR/WA Black Farmer Delegation included:
On March 7, Nyema, Azzhaley, Mercy, and Bashira joined hundreds of farmers for a march from Freedom Plaza to Capitol Hill. Farmers from across the nation gathered to demand that Congress prioritize farmer-led climate solutions in the 2023 Farm Bill. The next day, the four members of the delegation met with USDA staff and members of congress to share the impacts of climate change and advocate for a 2023 farm bill that supports racial justice, climate stewardship, and land justice.
The Farmers for Climate Action Rally for Resilience event was covered by national media, including this article in Modern Farmer, which features quotes from OR/WA delegation members, Mercy and Nyema.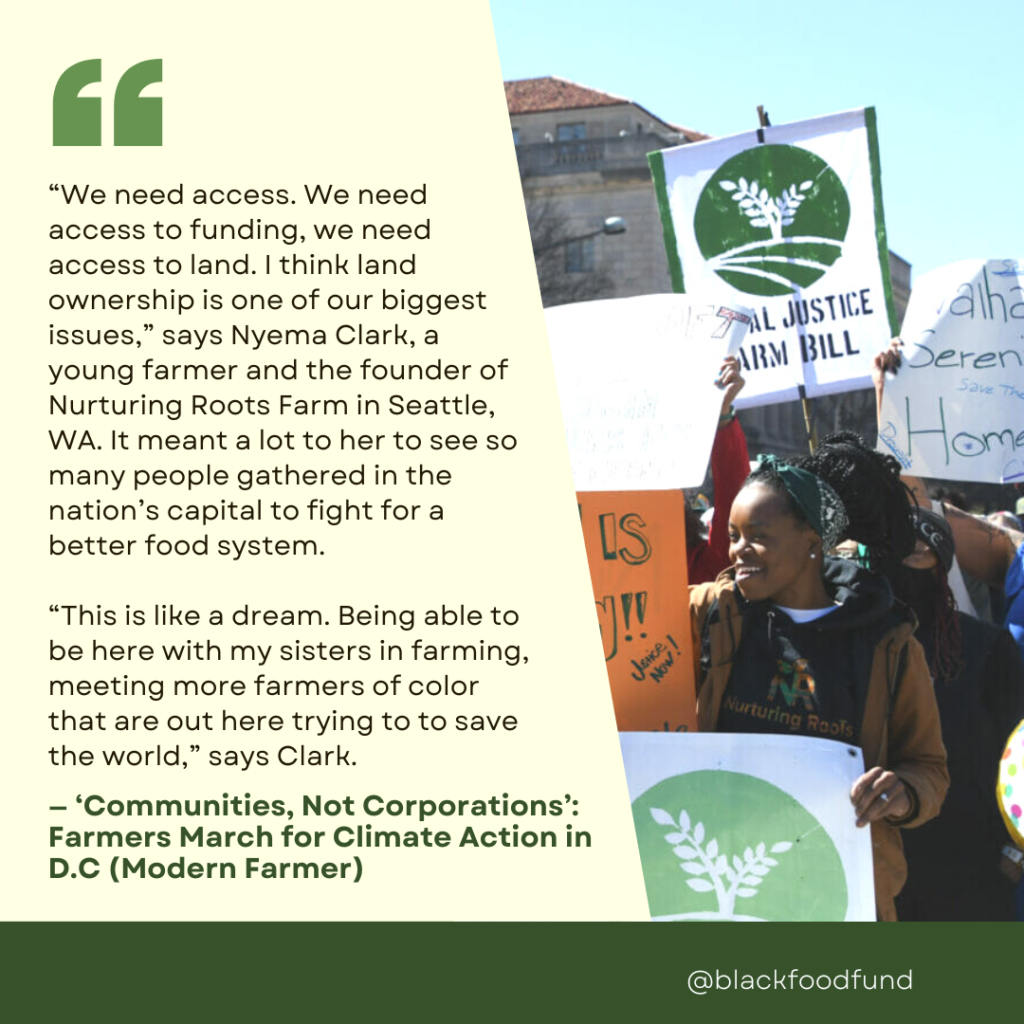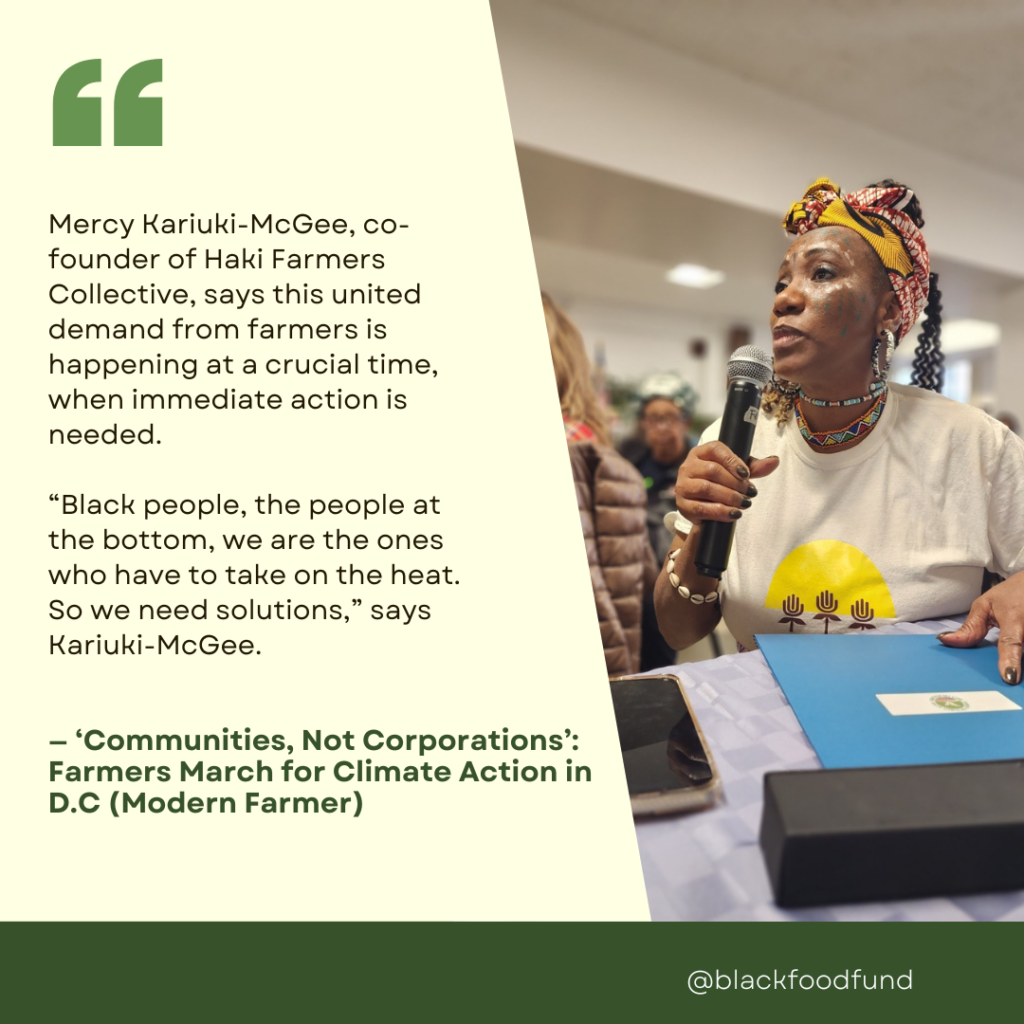 The Black Food Fund joins farmers and advocates across the country in calling for a 2023 Farm Bill that supports farmworker rights, climate solutions, and justice for Black farmers.
This opportunity was made possible through support from the National Sustainable Agriculture Coalition.