In 2021, we received 21 grant applications from Black farmers across the region. Deeply inspired by all the applicants, we reached back out to our community and mobilized additional funds, making it possible to redistribute funding to everyone who applied. During the 2021 cycle, we redistributed $59,000 in grants to Black farmers in Oregon and Washington.
$1,000 Black Farmer Grant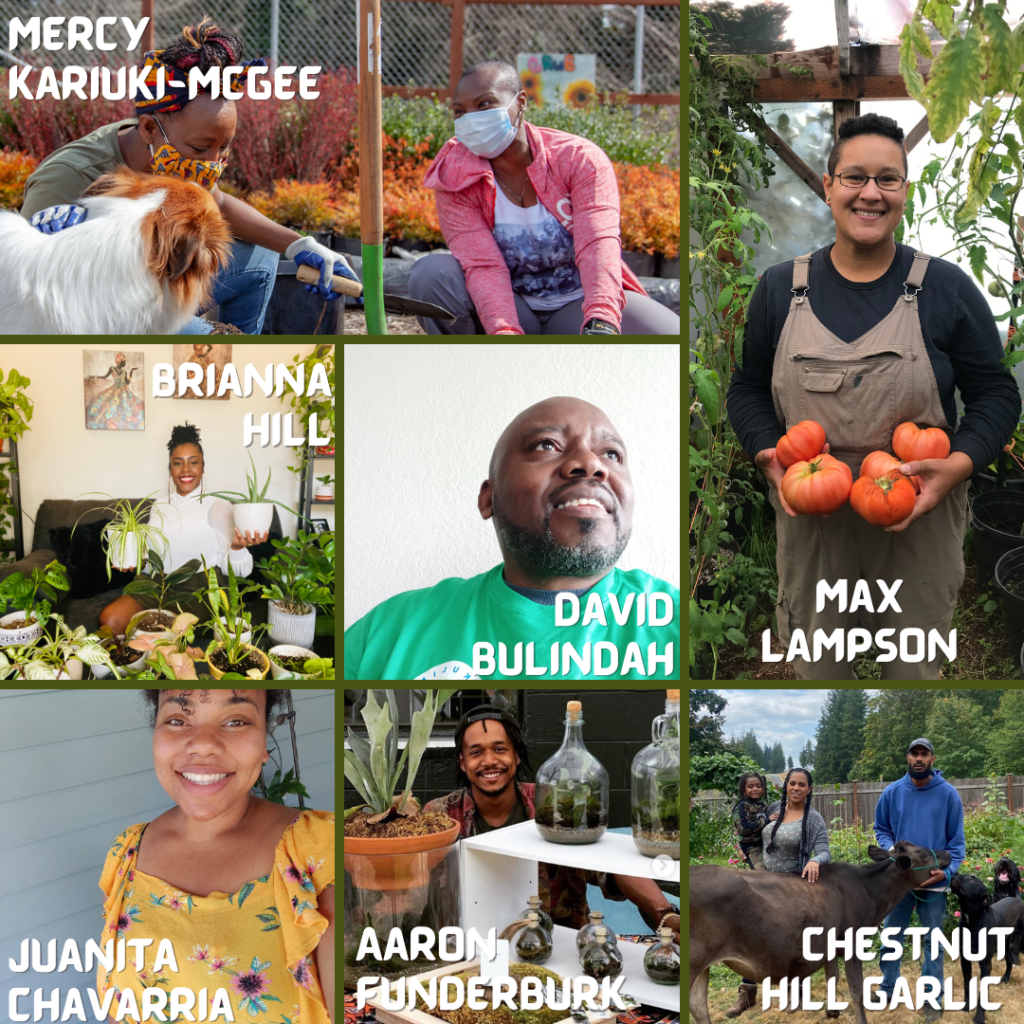 Mercy Kariuki McGee of Haki Farmers Collective @hakifarmerscollective (Olympia, WA)
Max Lampson @lampsonfamilyfarms (Graham, WA)
Brianna Hill of FloraNoir, LLC @floranoir.plants (Portland, OR)
David Bulindah of Mary Gay Park (Olympia, WA)
Juanita Chavarria of Baby Chavs @baby_chavs (Tacoma, WA)
Aaron Funderburk of Funderburk Family Farms @Farmer_Funderburk (Portland, OR)
Chestnut Hill Garlic @chestnuthillgarlic (Spanaway, WA)
$3,000 Black Farmer Grant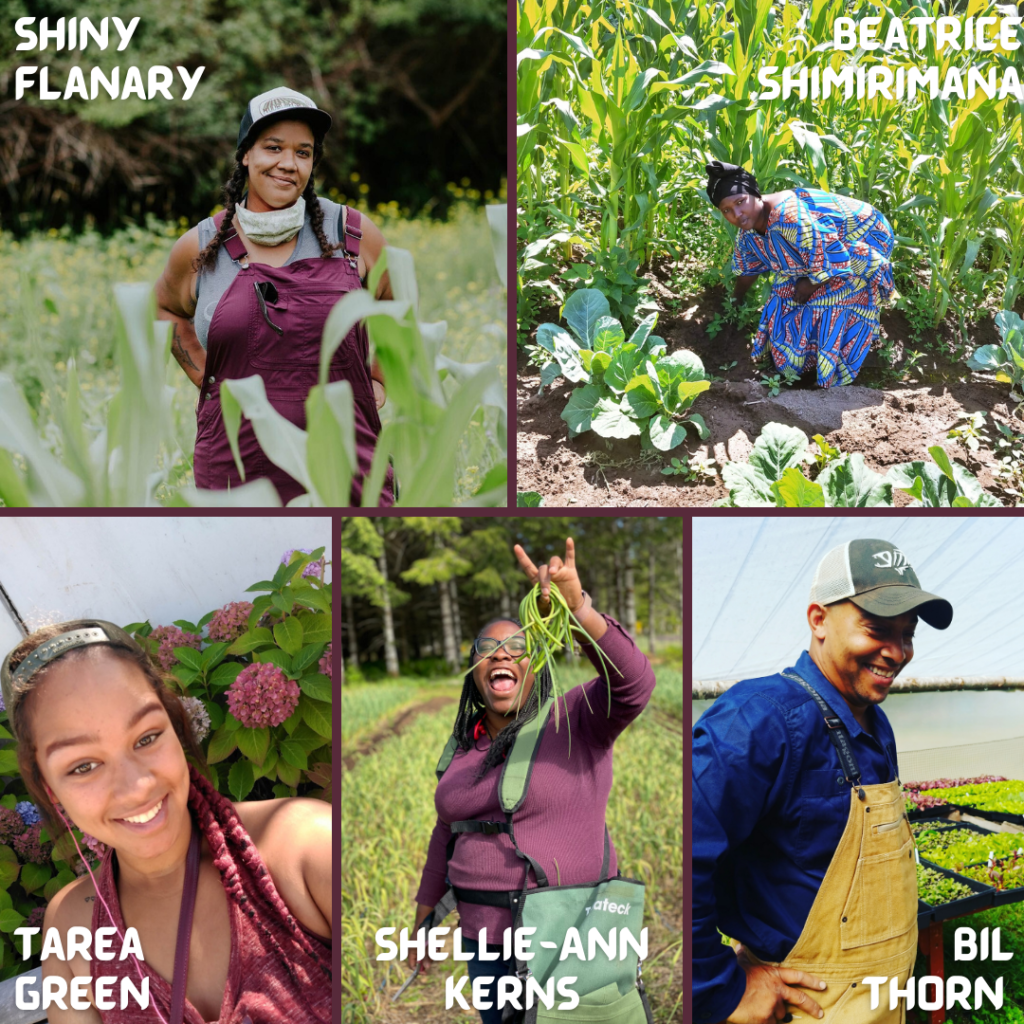 Shiny Flanary of Scrapberry Farms @scrapberryfarm(Portland, OR)
Beatrice Shimirimana of Umoja Ni Nguvu (Seatac, WA)
Tarea Green of Wild West Farm (Lyle, WA)
Shellie-Ann Kerns of Bunkhouse Acres @bunkhouseacres(Elma, WA)
Bil Thorn of Sky Island Farm @skyislandfarm (Hoquiam, WA)
$5,000 Black Farmer Grant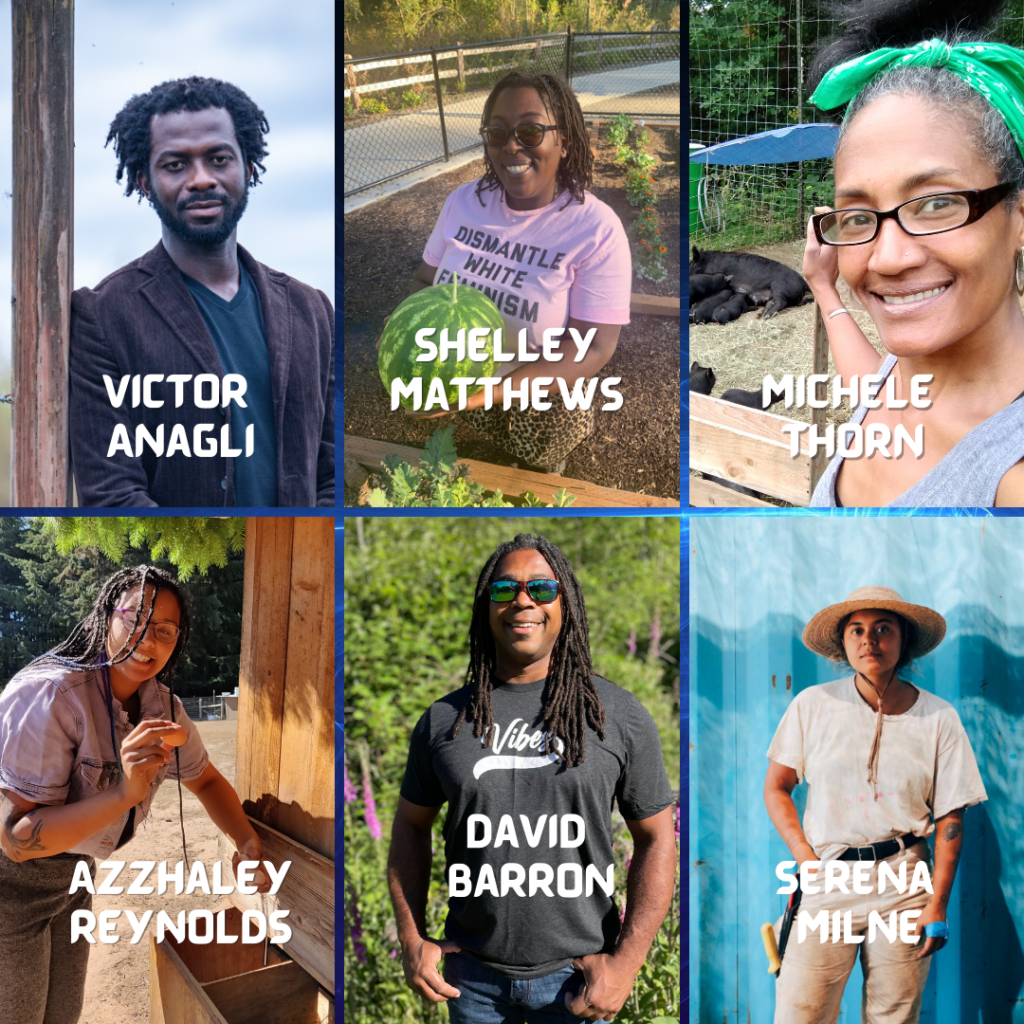 Victor Anagli of Ayeko Farm @ayekofarm (Enumclaw, Washington)
Shelley Matthews of Decolonize with Cecile @decolonize_with_cecile (Portland, Oregon)
Michele Thorn of Food Freedom Farm @foodfreedom_farm(Eugene, Oregon)
Azzhaley Reynolds of Valhalla Serenity Homestead @valhallaserenity (Beaverton, Oregon)
David Barron of Cross Eyed Cricket Farms @crosseyedcricketfarms (Blodget, OR)
Serena Milne of Another Spring Farm @anotherspringfarm(Portland, Oregon)
Note, several farmers asked that we not include them in our announcement.