2021 Grants
In 2021, we received 21 grant applications from Black farmers across the region. Deeply inspired by all the applicants, we reached back out to our community and mobilized additional funds, making it possible to redistribute funding to everyone who applied. During the 2021 cycle, we redistributed $59,000 in grants to Black farmers in Oregon and Washington.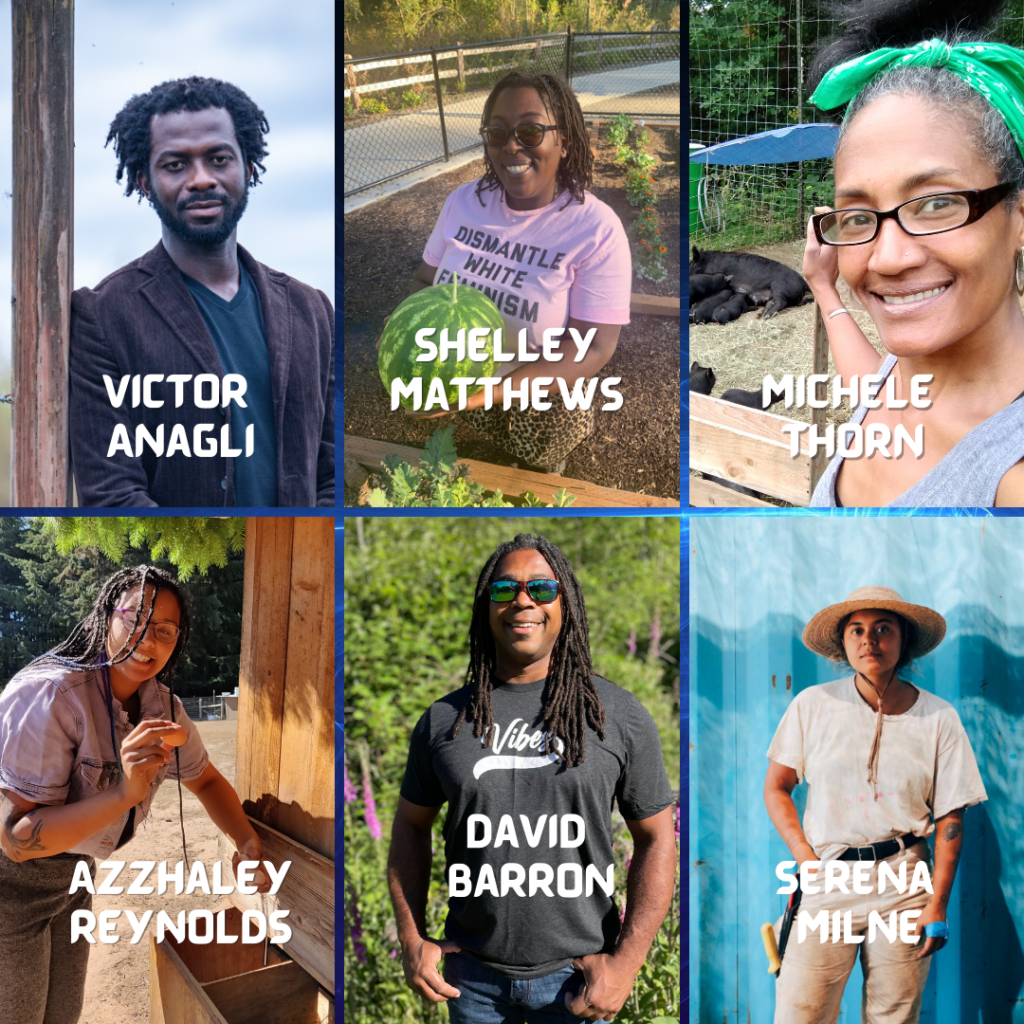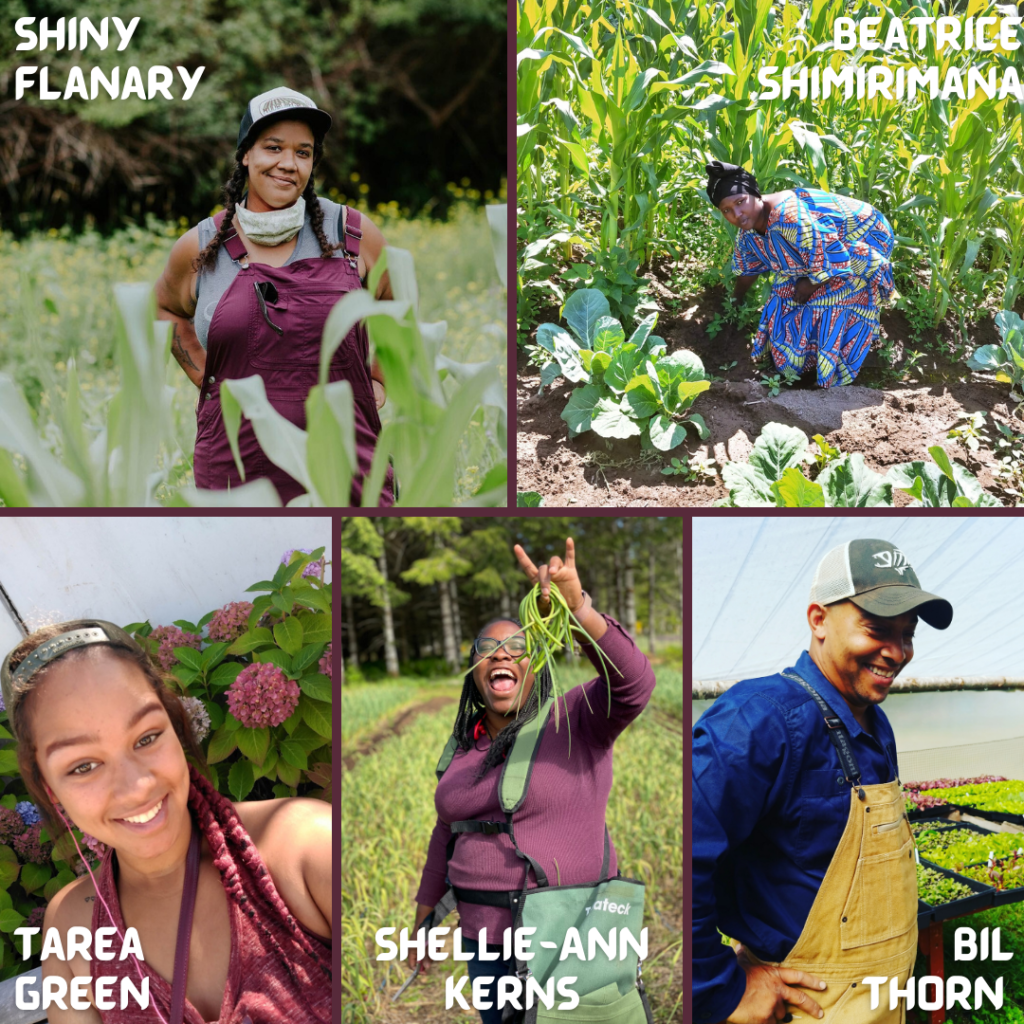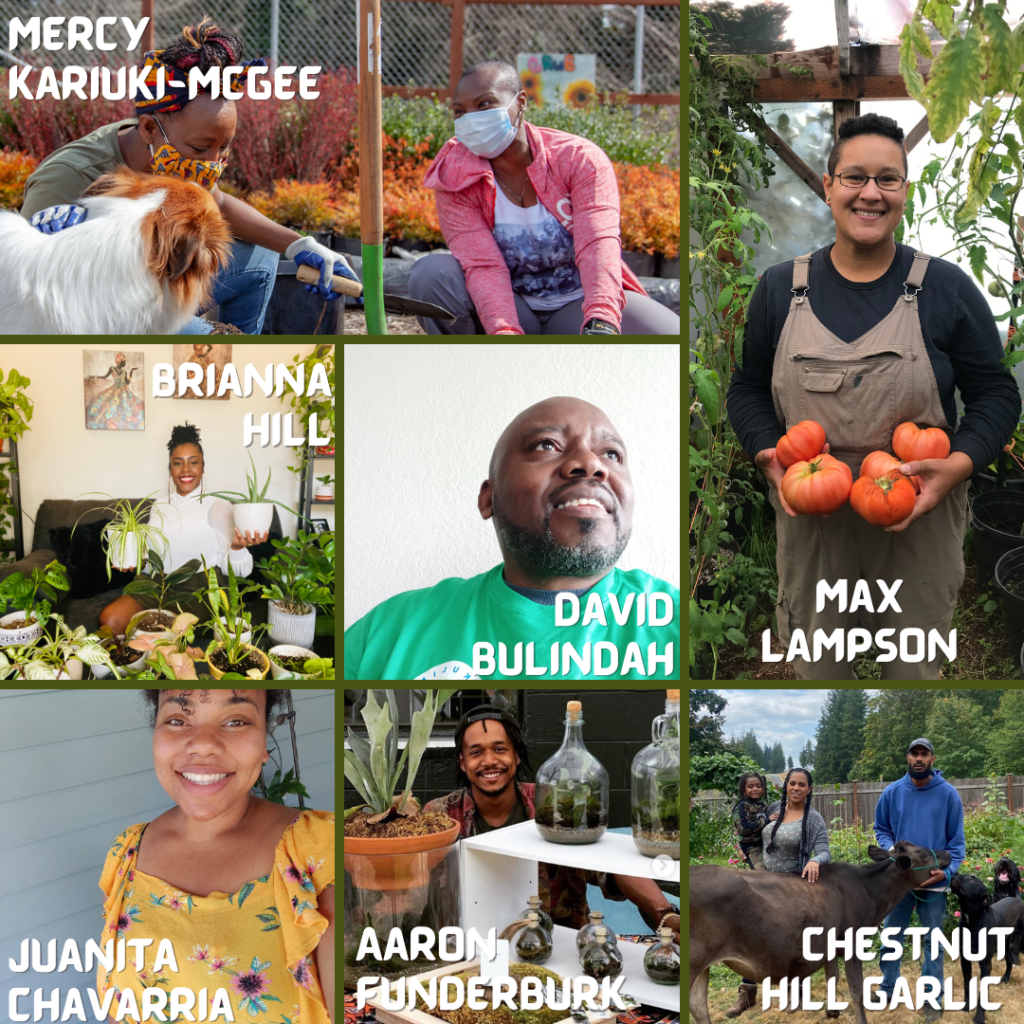 Shiny Flanary of Scrapberry Farms @scrapberryfarm(Portland, OR)
Beatrice Shimirimana of Umoja Ni Nguvu (Seatac, WA)
Tarea Green of Wild West Farm (Lyle, WA)
Shellie-Ann Kerns of Bunkhouse Acres @bunkhouseacres(Elma, WA)
Bil Thorn of Sky Island Farm @skyislandfarm (Hoquiam, WA)
Note, several farmers asked that we not include them in our announcement.