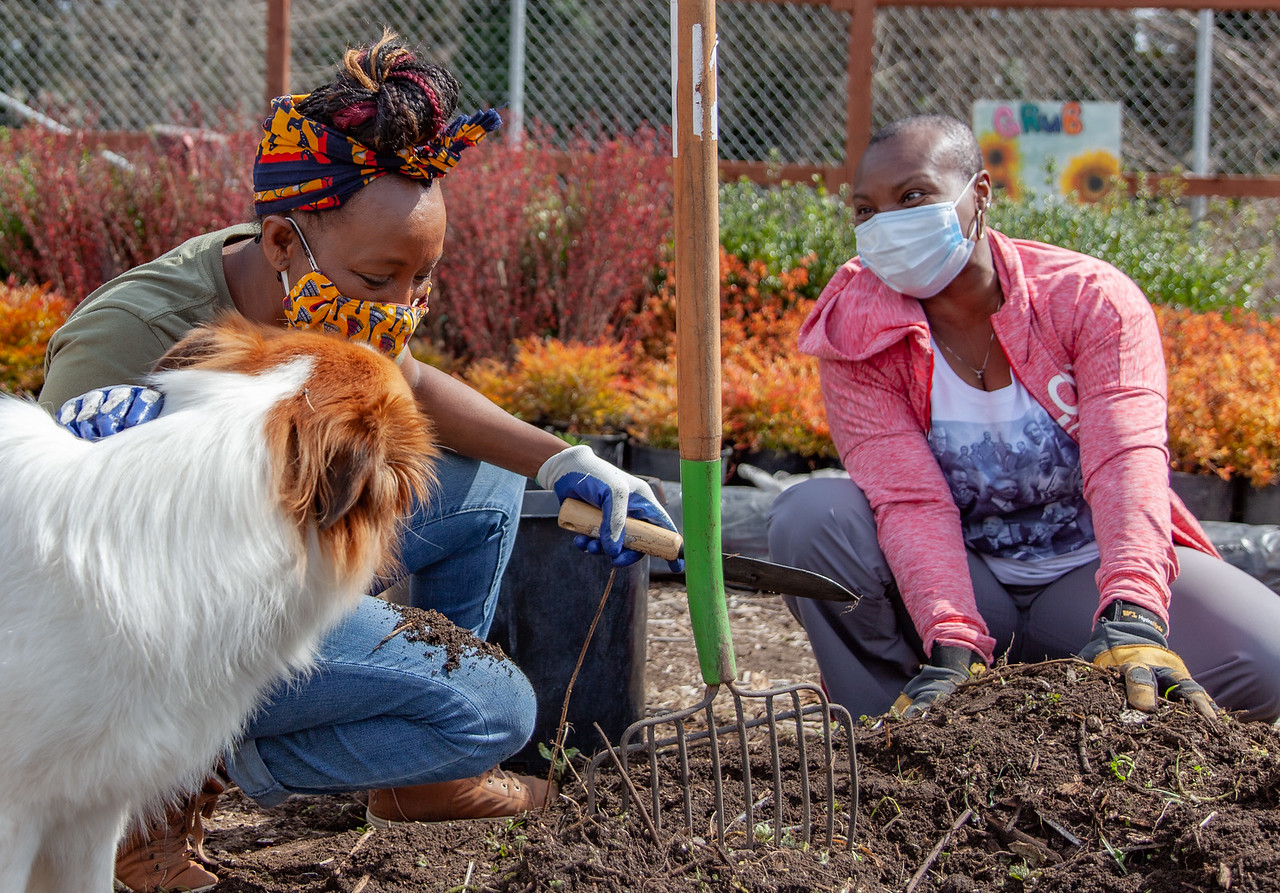 This redistribution of resources is made possible through the partnership of Liberating Investment for the Food and Farm Ecosystem (LIFE), a project of Resist, WJ Silverstein Family Trust, Kwik Lok Corporation, the Liberated Capital Food and Land Justice Fund, a partnership of Jubilee Justice, New Communities and Decolonizing Wealth Project, HEAL Food Alliance, and Minnow.
Cultivating food justice requires moving capital to Black farmers and land stewards. In 2021, we launched a Black Farmer Fund to do just that. In our first round of grants, we redistributed funds to 21 Black farmers land stewards across the Pacific Northwest, supporting their efforts to promote food justice and preserve Black agricultural traditions. Grants are used in a variety of ways, including to purchase new equipment to scale up business; expand food justice projects that connect Black communities with fresh, culturally-relevant foods and medicines; reclaim and expand ancestral climate stewardship practices; and more. In 2023, we redistributed funds to 18 more Black farmers across Oregon and Washington.
The Black Food Fund currently operates as a charitable vehicle redistributing capital in the form of grants to Black farmers in the Pacific Northwest. We are building up organizational infrastructure to facilitate our continued evolution into a movement-led, self-sustaining fund that fuels transformative, Black-led change in our regional food system through the coordinated deployment of different forms of non-extractive, financial capital (including loans, investments, and grants) and other non-financial resources.
Learn about the recipients of the 2021 Black Farmer Grants.
Learn about the recipients of the 2023 Black Farmer Grants.